New M2Eclipse Plugin Content Assist Feature
Last week in the Maven Developer Hangout Anton Tanasenko, an M2Eclipse committer, gave a demo of the new Maven plugin configuration content assist feature in M2Eclipse. Users have frequently been frustrated that while trying to configure a Maven plugin they don't get much help. With the changes Anton has made it is now possible to get complete content assist for Maven plugins.
Most M2Eclipse users are familiar with the POM editor, but as you can see you it's possible to step into the nested elements of a plugin configuration and get help: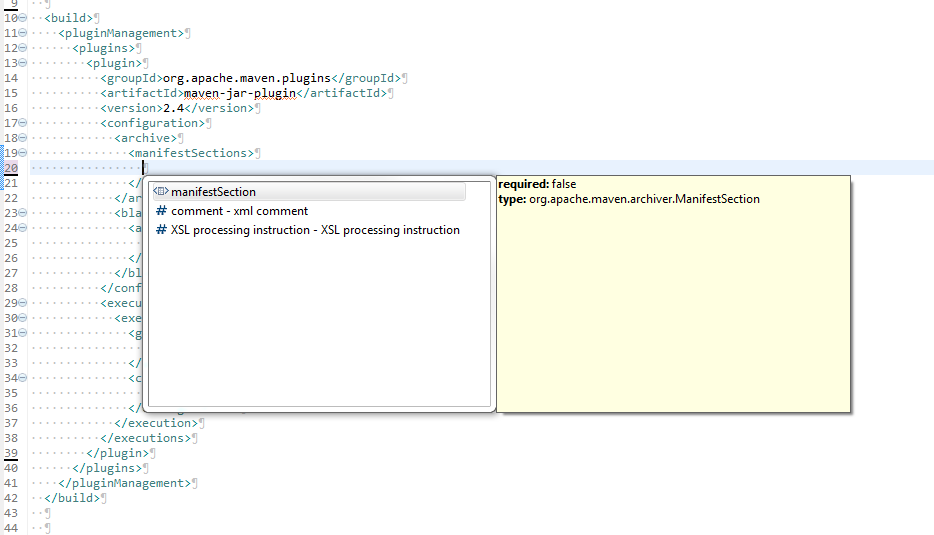 This new feature has been committed to Git and is available in the 1.6 M5 release which is available here. We're happy to answer questions on the M2Eclipse Users List. We look forward to hearing from you!
Comments
Maven Training
To use Maven correctly you'll need to understand the fundamentals. This class is designed to deliver just that.